Cordlife's Success Stories
Cordlife is proud to help these families in using their cord blood/cord lining/ tissues units stored in various Cordlife facilities for successful stem cell transplantation.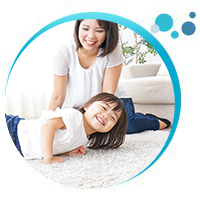 Joyce
Joyce's parents were over the moon when they welcomed their baby girl into the world. They watched her grow, smiling at each new milestone she reached. However, when Joyce was just seven months old, their world came crashing down when she was diagnosed with hypoxic-ischemic encephalopathy.

Joyce had heart surgery to treat an underlying heart problem when she was six months old. The surgery caused oxygen deprivation in her brain, resulting in its shrinkage by 3%. She was unresponsive to external stimuli and had limited consciousness. Her parents were heartbroken that she had to deal with such a condition at such a young age, but they never gave up hope, even when doctors and specialists told them that her condition was incurable.

They searched for possible cures online and stumbled upon research papers and clinical trials that showed how cord blood infusion could help. They remembered that they had stored Joyce's cord blood with Cordlife Hong Kong when she was born and immediately reached out to Cordlife.

After receiving the request from Joyce's parents, the team at Cordlife Hong Kong immediately got in touch with the medical team, which decided to perform the cord blood infusion at the Hong Kong Children's Hospital. The procedure went smoothly, and Joyce did not feel any pain or have any negative side effects. The doctors gave Joyce a good prognosis, and she started to show signs of improvement soon after the infusion.

Joyce's vision improved, and she could now follow the source of light. Even though she still requires tube feeding, her ability to swallow has improved, and she can now swallow her own saliva. She also has more varied and frequent hand and foot movements, and her mental state improved significantly. Thanks to Cordlife's Transplant Care, which is an insurance benefit in the cord blood banking service agreement, the insurance payout helped ease her parents' financial burden, allowing them to focus more on Joyce's recovery.

Joyce has since been discharged from the hospital, and her parents believe that if financial resources allow, all parents should store their baby's precious cord blood. Cord blood can potentially be used to treat more than 80 diseases, such as blood cancers, blood disorders, and genetic diseases. If a child's cord blood was saved, it could be used to treat him/her and his/her family in the event of a health crisis.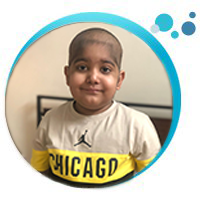 Jayant Chabra
Meet Jaisheel and Archana Chabra, a couple from Meerut, a western part of the Indian state of Uttar Pradesh. Just like any other family, the couple were living a happy and normal life, blessed with a beautiful daughter and a bright son.

But just four months after Jayant, their youngest child, was born, his parents started to notice that he had some major health problems and immediately sought medical advice. They learnt that Jayant had thalassaemia major, an inherited blood disorder that makes it difficult for the body to produce haemoglobin and healthy red blood cells. Stem cell transplants are considered one of the best treatments, and without them, patients will need to take medications and get blood transfusions for the rest of their lives.

When Archana found out she was pregnant with Jayant, the couple contacted Cordlife India to learn more about cord blood banking. They knew how important it was to save cord blood and that it has stem cells that have been shown to help treat more than 80 diseases, such as some cancers and blood disorders. Jayant's parents made the wise decision to store his cord blood with Cordlife when he was born.

Jayant's genetic condition meant that his cord blood could not be used to treat him. However, because his cord blood banking plan included stem cell transplant insurance coverage, he was able to get help from Cordlife to pay for his expensive treatment. He might not have been able to pay for the expensive treatment without the help. Today, Jayant is on the road to recovery.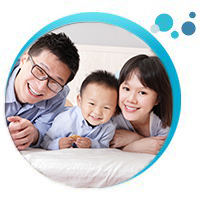 Eugene
Eugene (not his real name) was diagnosed with leukaemia and doctors had given him only 10 per cent chance of recovery, unless he undergoes a bone marrow transplant. However, neither of his parents are a match and as an only child, he had a one in 20,000 chance of finding a non-related donor.

"We came across articles on how cord blood stem cells had been used to treat various blood-related disorders, including leukaemia," said Eugene's parents. "Cord blood stem cells also had a higher chance of successful matching as compared to bone marrow. We decided to conceive a second child and use the cord blood to save our son."

In mid-2002, Eugene's mother was found to be pregnant with a second child and they decided to store their baby's precious cord blood with Cordlife. The baby's cord blood was found to be a 100 per cent match for Eugene, which meant that not only could the cord blood be used, the transplant would also have a higher chance of success. The healthy cells from his sibling repopulated in his bone marrow and revived his immune system, that was previously depleted by the chemotherapy and radiotherapy used to treat the leukaemia.

"Eugene is doing very well now at home. He just started school and is enjoying every minute of it. We still need to be careful and make sure he does not tire himself out, but this is nothing compared to those dark days when he was really sick. The decision to collect his sister's cord blood was the right one." said Eugene's mother.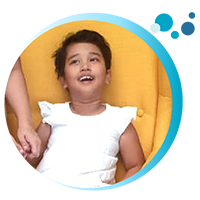 Harumi
"We refused to give up," said Mr. Hasan and Mrs. Dwi Aprilia as they recalled the time when they found out that their daughter Harumi has cerebral palsy. This proclamation was the source of strength that kept this couple fighting on to nurse their baby back to health.

Nothing unusual happened during Harumi's birth. Everything seemed fine. Yet, at only a few days old, the little baby experienced her first seizure. The first month of Harumi's life was the hardest because her parents could not figure out what was happening to their baby daughter. She was only finally diagnosed with cerebral palsy after the family consulted several doctors. Harumi's parents had few options then. Someone told them to accept the reality but they insisted on not giving up and continued to tirelessly search for possible solutions to help their daughter. When Harumi was born, her parents donated her umbilical cord to a laboratory owned by a friend. Under the advice of this friend, Harumi underwent her first stem cell therapy with stem cells obtained from her own umbilical cord. She was almost three months old at the time. After the therapy, Harumi's condition improved and she had lesser seizure episodes, which stopped eventually.

As Harumi's umbilical cord was not stored under optimal conditions, she only had enough stem cells for one infusion. While Mr. Hasan and Mrs. Dwi continued to search for other viable options, they put Harumi on regular physiotherapy to help develop her sensory and motor functions.

Five months later, a blessing came knocking on the family's door when Mrs. Dwi became pregnant with their second child. Encouraged by the positive result from using Harumi's umbilical cord stem cells, the couple decided to store their second child's umbilical cord blood and umbilical cord lining as well. This time around, they selected a more well-established stem cell bank - Cordlife - to safeguard their baby son's precious biological resources.

A few months after Harumi turned two, she went through another stem cell therapy using her baby brother's umbilical cord stem cells, collected and cryopreserved by Cordlife. This time, her parents noticed that Harumi's eyes can properly align with each other and she can visually follow light movements with ease.

The couple's undying perseverance in seeking help for their beloved daughter proved to be fruitful. Although Harumi still requires more interventions, the progress in her health and development gave hope to her parents.

For Mr. Hasan and Mrs. Dwi, Harumi's unexpected predicament is a constant reminder not take things for granted and to do whatever they can within their means to safeguard their children's health. They also encourage parents of children with cerebral palsy not to give up. "No matter how big or small the chance is, every effort has its own fruit. And maybe, among the efforts, a miracle is waiting to be found," said the couple.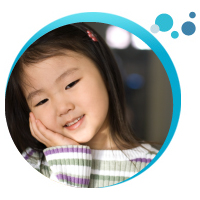 Ching
Ching (alias) was diagnosed with Thalassemia Major. As a result, blood transfusion became part of her life. In attempt to free Ching of her suffering, her mother decided to meet Cordlife's consultants to learn how cord blood can help Ching's life.

Luckily, doctors successfully operated a cord blood transplant when Ching was 5 years old at Hong Kong Queen Mary Hospital. Recovering swiftly, Ching is just like any other ordinary girls that enjoys school life.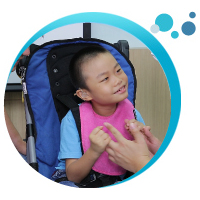 Ee Han
When little Ee Han was 3 months old, his parents noticed that his neck was soft and could not hold his own head. He was then diagnosed with growth development delay and quadriplegic cerebral palsy. His ENT doctor also confirmed that he was suffering from severe hearing loss in both ears.
Since then, little Ee Han has been undergoing multiple therapies and depending on mobility and hearing aids to improve the quality of his life. At an Early Intervention Programme for Infants & Children (EIPIC) class outing, Ee Han's parents chanced upon another child suffering from a similar condition who had improved tremendously after an infusion of his own cord blood. This encouraged them to let little Ee Han go through a cord blood infusion since they had stored his cord blood with Cordlife at birth.

In November 2014 and September 2015, Ee Han went through two rounds of cord blood infusion performed by Dr Keith Goh, Consultant Neurosurgeon from Mount Elizabeth Hospital. Each round took no more than 45 minutes to complete. After the infusions, both Dr Goh and Ee Han's parents noted visible improvements including faster sitting up movements and better control of his emotions.

"I noticed that Ee Han's motor skills has improved and he now has more strength and control of his limbs. He can even walk with support. Ee Han is now more responsive and cognitively aware of things." said Dr Keith Goh.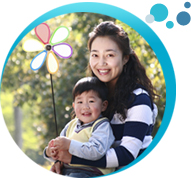 Justin
Justin (alias) was diagnosed with a common childhood cancer, neuroblastoma, at a tender age of one and half years old. Over the course of 1 year, the child had to endure numerous rounds of high-dose chemotherapy to treat his condition. Chemotherapy destroyed cancer cells, but at the same time also killed normal cells. Fortunately, Justin's parents had his cord blood stored at birth with CordLife. The cord blood stem cells were infused back to his body after a course of chemotherapy in January 2011 at Queen Mary Hospital and he was discharged from hospital after 3 months. The cord blood unit used had been cryopreserved in our Hong Kong facility for 29 months. Cordlife is very proud to achieve this milestone in the cord blood banking industry in Hong Kong.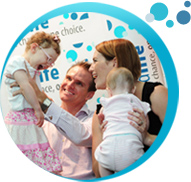 Georgia
An accident at birth 2.5 years ago deprived Baby Georgia of oxygen to her brain, resulted in cerebral palsy. The damage to the toddler's brain caused her to move involuntarily, suffer from muscle spasms and have up to 50 seizures a day. It was only after CordLife put the family in touch with a renowned neurosurgeon that enable Georgia to be infused with her own cord blood, also stored by CordLife. Her conditions have improved since then.

"Georgia has made good progress since her stem cell infusion. She has better visual focus and eye contact with adults during play. She has more vocalization and tries to 'sing-a-song' by making different sounds to nursery rhymes. Georgia has improved postural and head control and is observed to be reaching more with her arms," said Ms. Jaclyn Tan, Consultant Occupational Therapist at OzWorks Therapy.
Source: The Sun, 3 December 2009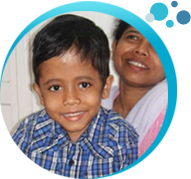 Moinam
Moinam was diagnosed Thalassemia when he was barely one year old. If left untreated, most of the children inflicted with this disorder do not live beyond the age of 10. Fortuitously, his newborn sister was free from Thalassamia and her cord blood stem cells were a perfect match for Moinam, with small amount of bone marrow to supplement the transplant, Moinam is now in his recovery phase and the results from his blood very heartening.
"We decided to use a mixture of bone marrow and cord blood cells as it has a better and faster chance of success than only bone marrow cells. Bone marrow stem cells, on the other hand, could lead to Graft Versus Host Disease, triggered by the body's defense mechanism while the transfusion is being done. Not only increase the stem cell count, but also reduce the chance of any complications. It is the treatment of choice in such cases and leads to a complete cure," explained Dr Mukherjee, Medical Director of NetajiSubhash Chandra Bose Cancer Research Institute.
Source: The Telegraph, 7 May 2011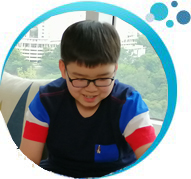 Lucas - Chronic Myeloid Leukaemia
Lucas (alias), a young boy was active and normal until he turned 10 years old and he was constantly lethargic and had a poor appetite for no reason. He also had significant weight loss with bouts of fever and vomiting and had to go through months of seeking treatments in numerous hospitals in Malaysia. In 2017, he was finally diagnosed by doctors that he had chronic myeloid leukaemia. Thankfully, Lucas's parents managed to find a match in his younger brother's cord blood, which they had stored at birth with Stemlife (A subsidiary of Cordlife Group Limited). The transplant took place successfully in 2018 and he is in remission currently.

Know more about Lucas' story: https://bit.ly/39QWiGy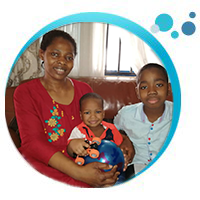 Kamsiyochukwu Bryan Peter Ezenwa, Sickle Cell Anaemia
At the age of 2, Kamsiyochukwu was diagnosed with Sickle Cell Anaemia, a dreadful inherited blood disorder which affects the haemoglobin. Subject to multiple transfusions as part of the conventional treatment led to several complications which further deteriorated his health. Seeing their child's critical condition, his parents were searching for a permanent cure to this pain and suffering. When they learnt that Cord Blood transfusion could help their child to get rid of this suffering, they planned for another baby in India and on the suggestion of their doctor, stored their 2nd child's cord blood.

On 21st January, 2020, 8yr old Kamsiyochukwu underwent the transplantation at Apollo Hospital, India with his sibling's Cord Blood Stem Cells. Before the transplantation, he underwent Chemotherapy to prepare his body for the cord blood transfusion. There were no adverse effects observed throughout the process and the transplant was declared successful. And since the transplant, Kamsiyochukwu has been okay and is leading painless life, back at their native - Nigeria.

Kamsiyochukwu's mother, Blessing Ezenwa applauded Cordlife for not only safekeeping and timely delivery of the Cord Blood sample to the transplant centre at the time of need, but also for the financial insurance provided by Cordlife at the time of transplant. Ever since the transplant, little Kamsiyochukwu has been thankful to Cordlife for the new lease of life he received from his sibling's cord blood.