Comparison of umbilical cord stem cells sources
Although MSC and EpSC can be obtained from other sources, there are many benefits of using these cells obtained from cord lining. Furthermore, other than Cordlife, all of the cord blood banks in Hong Kong can only harvest MSC from Wharton's jelly. The table below illustrates some of the many benefits of stem cells obtained from cord lining compared to other sources.
Cordlife's Preferred Source
Other Sources

Source of stem cells

Cord Lining
(patent protected source)
Cord Tissue
(Wharton's Jelly)

High yield

✔✔✔✔✔


20 million1 cells per cm1

✔✔✔


54,000 cells2 per cm2

MSC population

✔




✔




EpSC population

✔




✖




Will cryopreserved product be tested for biomarkers,
cell viability, proliferation and sterility after 4 weeks of storage?

✔


Tests are important to determine the identity of cells isolated
and whether cord lining has been stored properly to support future medical treatments.

✖




Patent Technology




✖




Tests performed on isolated & expanded cells

Count of cells
Cell type/s confirmation using MSC and/or EpSC biomarkers
Cell viability
Sterility testing
Endotoxin analysis
Mycoplasma analysis

Only some of the tests are conducted
Storage only
NO expanded cells
>370% High Yield of Stem Cells in Cord Lining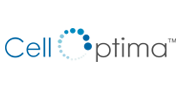 Exclusive cord lining patent technology, only available at Cordlife Group in Hong Kong.
1. Lim, Phan et al. "Epithelial and Mesenchymal Stem Cells From the Umbilical Cord Lining Membrane", CellTransplantation, Vol. 23, 2014; pp. 497–503.
2. Christodoulou et al. Comparative Evaluation of Human Mesenchymal Stem Cells of Fetal (Wharton's Jelly) andAdult (Adipose Tissue) Origin during Prolonged In Vitro Expansion: Considerations for Cytotherapy", Stem Cells International 2013 (2013): 1-12.